Moose Antler
Choose One Moose Antler From Large or Extra Large. Our Moose Antlers are split and slightly softer than deer antlers. They're healthier than a nylon bone or rawhide, and they're %100 Canadian. These premium quality Moose Antlers are without additives, preservatives, and processing, to make sure your dog has a safe, healthy treat! We source them from a Canadian family who has trained their dogs to search through the woods for naturally shed antlers on the forest floor and bring them home. The odd antler will even have a few chew marks in it where the poochie took a minute to sample the find he made! 
Nutritional Information: Moose antlers are extremely healthy for your dog because they contain several nutrients including calcium, manganese, phosphorous, collagen, protein, and various amino acids. Chewing on moose antlers also grinds down the antler slowly which cleans your dogs teeth and gums.

While they should last a long time for even a heavy chewer, we recommend supervision while your dog is chewing on one of these and if the antler becomes too small it needs to be taken away and discarded. These are not for puppies before they have their adult teeth. Antlers are also not recommended for seniors with loose teeth. Some samples of the type of antler are below: 
Large: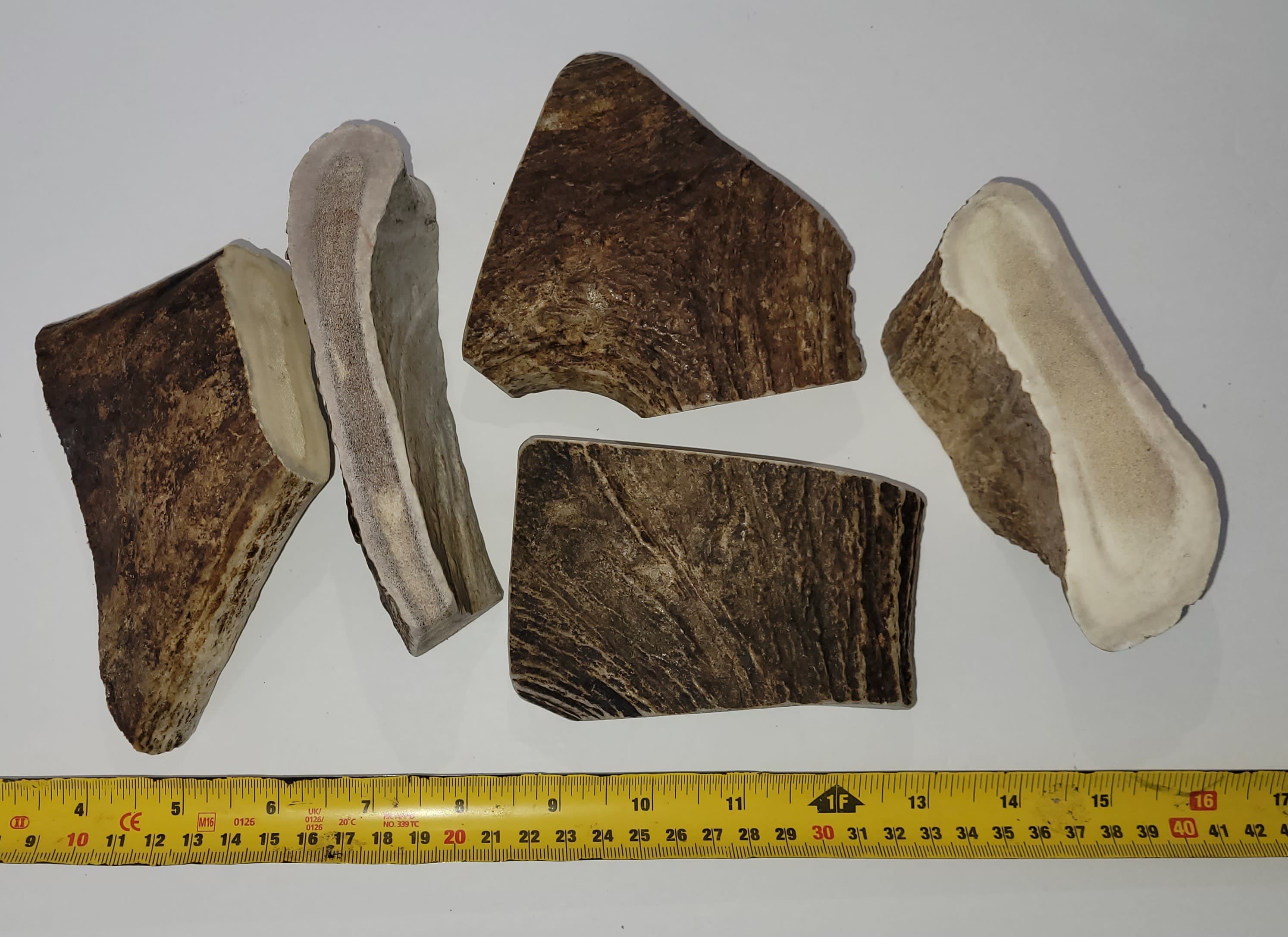 Extra Large: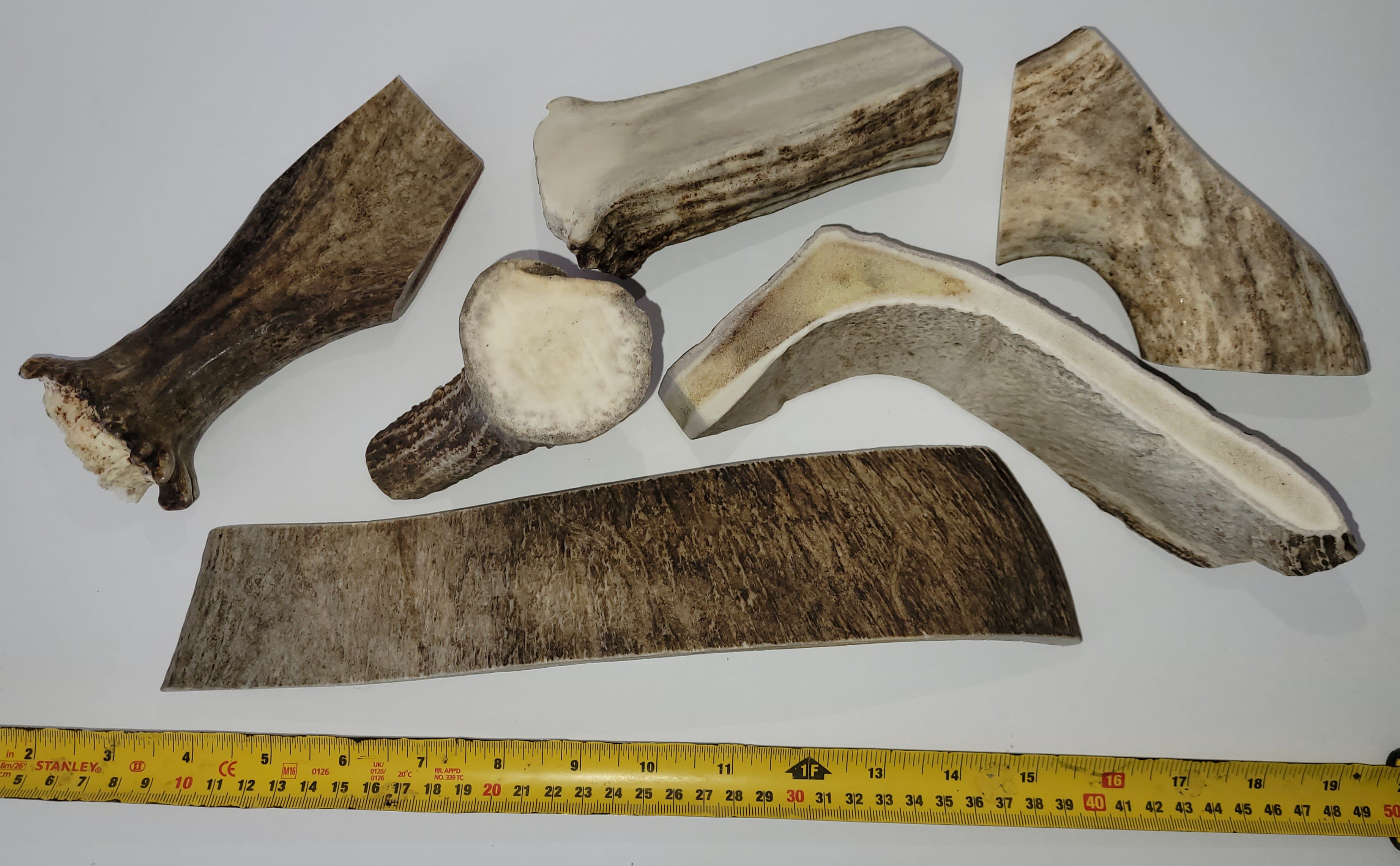 Please Note: Prices are in Canadian Dollars.  
Shipping to the United States is an extra $9.99. If you are purchasing the Old Dawg Treats, we offer a 100% satisfaction guarantee. See Terms of use for returning unused packages. If you are purchasing the Puppy Trained Right program, because this is an online training program, there are no refunds for purchasing the training program. If purchasing a West Paw toy covered by their Love it replacement Guarantee, please visit their website for further guarantee information. We accept returns on unused items in new condition for any reason up to 30 days after shipping. Items must be unused and in original packaging. You are responsible for shipping the item back to us. Email us for a return authorization. We do not ship Mendota Leashes to the USA.